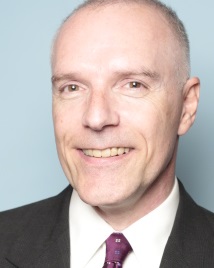 Click the Agent In Engagement link above to go to my blog.
I'm Simpson...Greg Simpson, Agent in Engagement. I'm a trained (MBA) Employee Engagement Operative targeting a thief that is a known associate of 50-70% of all employees. Alias: "Disengagement." According to the latest intelligence, this thief steals an estimated $550 billion from the US economy annually. My mission is to help an organization and its employees to identify this "Disengagement" and bring the thief to justice. The company and its employees can succeed by forming an alliance in which the company focuses on its employees by investing in the development of their careers and networks and where employees focus on the success of the company by being actively committed to the organization and its goals. It is a critical operation and one I've been preparing for through my fieldwork with Fortune 150 companies. My plan targets four primary areas of opportunity: 1. Employee-Manager relationship
2. Recognition and Rewards
3. Growth and Development
4. Opportunity for Advancement
While there is no one-size-fits-all approach, by intensifying the efforts in the areas above, "Disengagement" will be forced to yield. To triumph over "Disengagement," I need your help. For my next assignment, I want to return to headquarters and lead employee engagement operations. If you need an Agent in Engagement on your team, let's engage!
resume
Education
Goizueta Business School - Emory University, Atlanta, GA
MBA (One-Year Accelerated Program)
Concentrations: Organizational Development and Brand Management
• Unsung Hero Award - One-Year Accelerated Program (voted by peers) • Founded Alumni Advisor/Mentor Program for One Year Accelerated MBA Participants • Corporate Liaison Team - Official host group for corporate visitors/recruiters
Experience
2013 - Present
Gregory F Simpson Consulting - Engagement Consultant
New York, NY
Consulting firm focused on employee engagement, organization development, and customer experience.
• Developed Social Media Strategy and Recruiting and Retention Strategy for real estate office of 18 agents and 2013 sales volume of $37.5M+. • Agent In Engagement Blog author. 30K+ visitors and 104K+ views since October 24, 2013 launch.
2009 - 2012
Accenture - Change Enablement Manager
New York, NY
Global management consulting, technology services, and outsourcing company.
Sample Fortune 150 client projects: • Change Management Lead for multi-year $30 million large-scale merger/acquisition/integration project that engaged 300+ stakeholders in 7 business units of the world's largest research-based pharmaceutical company. • Established and led 70-member Change Network serving 12 global locations to support the development and implementation of new $15M IT Operating Model and IT Role/Profession Framework impacting 800+ employees of a leading global investment bank. Project team won
Financial Services Management Consulting North America Project Spotlight Award
. Accenture Internal Activities: • Advised Management Consulting Development Program Recruiting & Integration team of 6 in onboarding and engaging 100+ new hire Analysts over a 2-year period. • Taught multiple New Hire Orientation sessions. Welcomed 300+ new hires over 3 years. • Received inaugural
2012 Accenture Talent & Organization North America Career Connect Award
as nominated and voted by peer community of 6700+ colleagues.
2007 - 2009
Accenture - Talent Management Consultant
San Francisco, CA
Global management consulting, technology services, and outsourcing company.
Sample client projects: • Managed 50+ member Change Network and developed multiple award-winning trainings for the worldwide leader in software, services, and solutions to facilitate initial rollout of an incident management system to 2000+ employees in US and Canada. • Trained top 500 leaders of Accenture in 15 Global Operating Units on new internal dashboard used to monitor leading and lagging indicators of the Company. Accenture Internal Activities: • Networking and Mentoring Lead for Northern California (NorCal) Talent & Organization Community of 100+ consultants. • Co-Founder and Community Lead for NorCal Experienced Hire Networking Group of 200+ consulting and services employees.
2004 - 2007
Engage and Retain, Organizational Development Consultant & Owner
San Francisco, CA
Consulting firm focused on employee engagement, organization development, and customer experience. Sample projects:
• Increased design firm business 200% in two months by defining and developing plan to persuade doctors to transform patient experience in office waiting areas. • Developed direct marketing campaign to persuade 250+ former Realtors to reactivate their licenses and join new referral and relocation company resulting in a 5% conversion rate.
2001 - 2002
Goizueta Business School - Emory University, Teaching and Research Assistant
Atlanta, GA
Teaching and Research Assistant to BrightHouse CEO and author Joey Reiman
• Selected by BrightHouse, LLC, CEO and author Joey Reiman to mentor and substitute teach 8 teams of 5-7 students through his four-part "Ideation" process of Investigation, Incubation, Illumination, and Illustration. Guided teams as they gathered and analyzed quantitative and qualitative data on Fortune 500 companies, generated ideas, and developed creative and impactful strategic proposals. • Research Assistant to Mr. Reiman on year-long research project for "Business at the Speed of Molasses," the sequel to his book,
Thinking for a Living.
2000 - 2001
State Farm Insurance Companies, Payment Plan Project Manager - Change Initiatives
Duluth, GA
Conducted productivity research and implemented reorganizations while coordinating training and hiring for State Farm's second largest, fastest-growing of 27 regional billing centers.
• Conceived, developed, and taught a weekly educational series for 125 employees that resulted in 75% reduction in customer complaints and 50% increase in employee retention. Recognized with
Regional Special Merit Achievement Award
. • Developed, programmed, and managed 3 divisional intranet sites (Payment Plan, Business Services, & Insurance Records) and served on Georgia-South Carolina Regional Intranet Development Committee.
Skills
Organizational Development
Organization Effectiveness
Learning & Training Development
Congratulations! Your colleagues have selected you as the winner of the inaugural T&O Connect - Career Connector Award (acts as an outstanding career counselor).The Talent & Organization Connect Awards Program is an initiative focused on formally recognizing outstanding individuals within Talent & Organization North America. As a nominee (multiple), finalist and winner, you not only create value for our clients and our organization, but create connections within our community…ultimately helping us become a "greater than" community! You should be extremely proud that you have been recognized by your colleagues. 7/25/2012

Accenture North America Talent & Organization Connect Team
contact
Contact info
Name: Gregory F Simpson
Address: New York, NY 10016
E-mail: greg@gregoryfsimpson.com
Phone: 347.927.7215